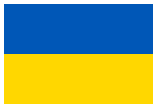 Bernard Karmilowicz
Home Page
---
Anti-Semetic? NO. Anti-Apartheid? YES.
---
Thank you for visiting my website! Comments directed to me via email are welcome.
I am a musician and multi-disciplined engineer. Though I enjoy recreational computing/mathematics and outdoor activities, my time is primarily divided between music and my career.
Career
Through my career in engineering (resume) I have had the pleasure to design computer hardware, firmware, and software. In 1996 I created IntEn Corporation, an engineering research, products, and, services company. Thru IntEn Corporation I provide integrated system, software, network, and electrical engineering services in the Baltimore/Washington corridor.
Music
I relax by writing, arranging, performing, engineering, and producing music - most frequently rock, jazz, and fusion. My favorite instruments are guitars and keyboards. My published works (mostly electronica sonic sketches) are in the Bernieland Music Catalog.
Family
To protect my family's privacy, information posted is limited to that of deceased members.
---
Copyright © Bernard Karmilowicz 1996-2022. All Rights Reserved.